In today's digital landscape, the need for an effective and engaging website has never been more crucial. In the world of chiropractic care, a well-designed website or a chiropractic landing page can make all the difference in attracting new patients and providing a valuable resource for existing ones.
Here, we will delve into the intricacies of creating a chiropractic web design that is both impactful and visually appealing, without coming across as too salesy.
If your chiropractic website design is failing to persuade the visitors and generate leads, don't worry. Keep reading to discover the ultimate solution to address this problem.
Understanding the Basics of Chiropractic Web Design
Before diving headfirst into web design, it is essential to familiarize yourself with some fundamental principles. A chiropractic website should prioritize functionality, usability, and aesthetic appeal.
Essentially, it needs to provide relevant information in a user-friendly manner while maintaining a visually pleasing appearance. Think of your website as the digital extension of your chiropractic practice – it should reflect your values and professionalism.
Establishing Your Goals for a Chiropractic Web Design
Before beginning the design process, consider the goals you hope to achieve with your website. Are you aiming to educate potential patients about your practice's unique approach to chiropractic care?
Perhaps you want to showcase your expertise through informative blog posts or demonstrate the benefits of your services with captivating testimonials.
Establishing these objectives upfront will guide your design decisions, ensuring that the finished product aligns with your desired outcomes.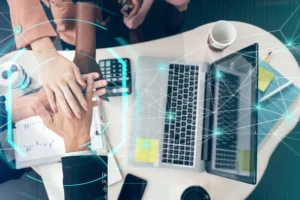 Choosing a Web Design Platform
With a plethora of web design platforms available, it is essential to select one that caters to your specific needs. Some popular options include WordPress, Wix, and Squarespace.
Each platform offers varying degrees of customization, ease of use, and affordability. Assess your technical abilities and budget constraints to determine the most suitable option for your practice.
Incorporating the Elements of a Successful Chiropractic Website
A successful chiropractic website must be informative, easy to navigate, visually appealing, and optimized for search engines.
Incorporate features such as clear calls-to-action, engaging imagery, informative content, and an intuitive menu to facilitate a positive user experience.
Moreover, be sure to include ample whitespace to enhance readability and avoid overwhelming visitors with excessive visual elements.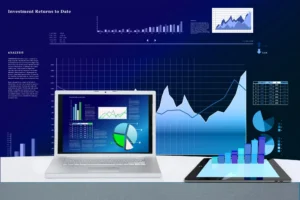 Developing a User-Friendly Interface
A user-friendly interface is vital for ensuring that potential patients can quickly access the information they need. Opt for a clean, minimalistic design with clear headings, bullet points, and short paragraphs to promote easy reading.
To increase engagement, incorporate interactive elements such as clickable buttons, drop-down menus, and collapsible sections. This will not only enhance the overall user experience but also encourage visitors to spend more time on your website.
Uploading Engaging Content
Content is king, and in the chiropractic realm, it is no different. Populate your website with informative articles, captivating videos, and enticing images to keep visitors engaged and encourage them to return.
Focus on providing value and addressing the needs of your target audience, such as explaining different chiropractic techniques or detailing the benefits of your services.
Regularly updating your content will help establish your practice as an authority in the field.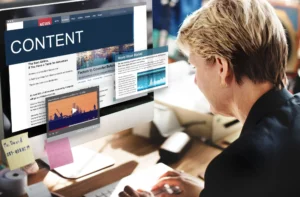 Utilizing Optimal Color Schemes
Color schemes play a crucial role in shaping the overall aesthetic of your website. Opt for a cohesive palette that reflects your brand identity and resonates with your target audience.
Neutral tones, such as grays and whites, work well as a foundation, while pops of color can be used to draw attention to key elements. Be mindful of color psychology – certain hues can evoke specific emotions and influence visitor perceptions.
Incorporating Visuals and Multimedia
Visuals and multimedia content can significantly enhance user engagement and improve the overall appeal of your website.
High-quality images, videos, and infographics can not only showcase your expertise but also humanize your practice, fostering a sense of trust among potential patients.
When selecting visuals, prioritize authenticity and relevance – for instance, opt for genuine photos of your clinic and staff over generic stock images.
Additionally, consider creating short explainer videos to demonstrate chiropractic techniques or provide a virtual tour of your facilities.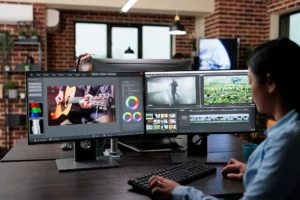 Optimizing Navigation and Load Time
Ease of navigation and quick load times are essential components of a successful chiropractic website. A well-structured menu and intuitive layout will enable visitors to find the information they need without frustration.
To ensure optimal performance, compress images, remove unnecessary plugins, and utilize caching solutions.
A recent study revealed that a 100-millisecond delay in load time could lead to a 7% decrease in conversion rates, highlighting the importance of optimizing your website for speed.
Ensuring Mobile Compatibility
With the majority of online traffic originating from mobile devices, ensuring your website is mobile-friendly is crucial. Responsive web design ensures that your site adapts to various screen sizes and devices, providing an optimal viewing experience for all users.
Google's mobile-first indexing approach also means that mobile compatibility is essential for maintaining favorable search engine rankings.
Integrating Contact Information
To facilitate communication between potential patients and your practice, integrate clear and accessible contact information throughout your website.
Include a dedicated "Contact Us" page with a map, phone number, email address, and contact form, as well as visible links to your social media profiles.
You might also consider incorporating a live chat feature to provide instant support and address visitor inquiries in real-time.
Implementing Search Engine Optimization
Search engine optimization (SEO) is the process of enhancing your website's visibility in search engine results, ultimately driving more organic traffic to your site.
Incorporate relevant keywords throughout your content, optimize meta tags and image alt tags, and ensure your website loads quickly to improve search rankings.
Additionally, secure high-quality backlinks from reputable sources to bolster your website's authority and credibility.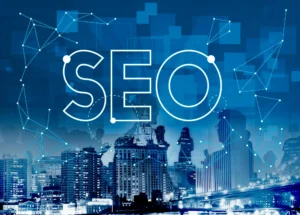 Securing Your Website 
Website security is paramount, as potential patients must trust that their personal information is protected when visiting your site.
Implement an SSL (Secure Socket Layer) certificate to encrypt sensitive data and ensure secure connections between your server and visitors' browsers.
Regularly update your website's software and plugins, and use strong, unique passwords to mitigate the risk of cyberattacks.
Making the Most of Your Chiropractic Web Design
An impactful chiropractic web design requires a balance of aesthetics, functionality, and user-friendliness.
By incorporating the elements discussed in this article, you can create a website that not only serves as a valuable resource for your target audience but also sets your practice apart from the competition.
Remember to continually monitor your website's performance, analyze visitor behavior, and make adjustments as needed to optimize your online presence.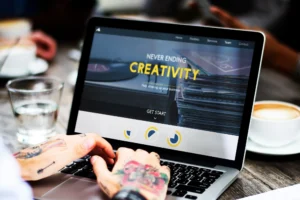 Unlock the Potential of Your Chiropractic Practice 
With the Expert Web Design Services of tsorbit 
The expert chiropractic web design services of tsorbit can help unlock the potential of your chiropractic practice and take it to the next level. With a team of skilled professionals, tsorbit can help you create a website that is both visually appealing and highly functional.
By incorporating elements such as user-friendly navigation, engaging content, and responsive design, tsorbit Company can ensure that your website provides a seamless user experience that encourages visitors to stay and explore.
Moreover, Our web design services can help you establish a strong online presence that sets your practice apart from the competition.
By incorporating elements such as optimal color schemes, high-quality visuals, and compelling calls-to-action, tsorbit Company can help you create a website that effectively conveys your practice's unique value proposition and inspires visitors to take action.
Get To Know Us Better
Are you interested in finding out more about us like who we are and what we can do for you?
Look at our customer reviews and don't forget to look at our incredible team who make things simple for our clients! First and foremost, we must prioritise the needs of our clients.
If we establish a trusting connection with our clients, we can assist them in achieving their objectives. You'll receive the best possible customer service from us. Therefore don't hesitate to schedule a meeting with us in advance.