It's no secret that the chiropractic industry is teeming with opportunities. With a growing awareness of the benefits of chiropractic care, practices everywhere are on the lookout for innovative marketing strategies that'll allow them to reach new patients effectively.
Let us dive into how an email marketing strategy can be just the ticket for accomplishing that.
If your chiropractic practice is struggling to reach patients, then stay with us till the end because this article is for you.
Defining Your Target Audience
The foundation of any successful email marketing campaign is knowing precisely who you want to reach. Picture your ideal patient.
Is it someone dealing with back pain after a long day of work? Or perhaps an athlete in need of muscle rehabilitation?
To better understand your target demographic, consider researching your existing patient base.
Determine their age, gender, pain points, and reasons for seeking chiropractic care. By creating patient personas, you can craft messages that resonate with your audience.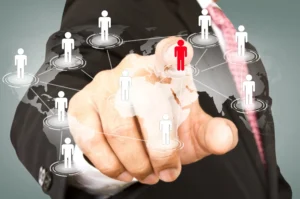 Utilizing a Comprehensive Email List
Your email list is a treasure trove of potential patients. Accumulate contact information from current and prospective patients, but be sure to respect privacy laws and follow ethical practices.
Collecting email addresses from patient intake forms, your website, social media, and referrals are just a few ways to build your list.
Remember, quality trumps quantity. Focus on individuals who've shown interest in chiropractic care or could potentially benefit from your services.
Writing Engaging Copy
Copywriting is crucial in creating compelling emails that captivate readers. Showcase your expertise with relevant, informative content that addresses patients' concerns and offers solutions.
Don't forget, be conversational and persuasive in your approach. Hook your reader from the get-go with a captivating subject line, followed by an engaging opening. Tell stories, use metaphors, and inject emotion into your copy, making it relatable.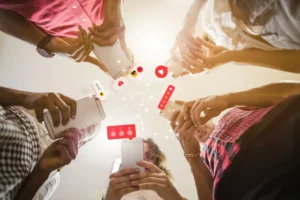 Designing Eye-Catching Templates
An eye-catching template can draw attention to your emails, increasing the likelihood of recipients opening them. Choose visually appealing designs that represent your practice, using elements such as your logo, brand colors, and fonts.
Balance is essential, though. Too much visual content may detract from your message, while too little might leave readers uninterested.
Making Your Email Mobile Friendly
Did you know that more than 60% of email opens occur on mobile devices? In our digital age, it's crucial to optimize your emails for all devices.
Choose responsive templates that adapt to screen sizes, keep images and text proportionate, and avoid clutter that might hinder readability on smaller screens. Don't let your hard work go to waste due to poor mobile formatting!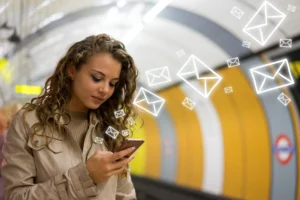 Optimizing Your Emails for Search Engines
While search engine optimization (SEO) may not be the first thing that comes to mind when considering email marketing, it's an important factor to consider.
By incorporating SEO best practices into your emails, you can increase the chances of your content being found by potential patients searching for chiropractic care.
Use relevant keywords in your subject lines, headings, and email content. Include backlinks to your website and social media profiles, and encourage patients to share your content.
Crafting an Effective Call to Action
A strong call to action (CTA) is paramount for converting email recipients into patients. Make your CTA clear, concise, and prominent, urging readers to take the next step.
Whether it's booking an appointment, reading a blog post, or downloading a guide, guide your readers to a specific action. Personalize your CTAs, and experiment with different phrases and placements to see what works best.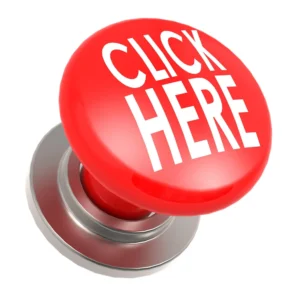 Scheduling Your Email Blasts
Timing is critical in email marketing. Sending emails at strategic times can significantly impact open and click-through rates. Typically, Tuesdays and Thursdays see higher email engagement rates.
However, monitor your audience's preferences, and adjust accordingly Additionally, consider your email frequency.
Too many emails may lead to recipients unsubscribing, while too few may result in patients forgetting about your practice. Create a schedule that balances consistency with respect for your recipients' time and privacy.
Measuring Results & Adjusting Tactics
Monitoring your email marketing metrics is crucial for understanding the effectiveness of your strategy. Track metrics such as open rates, click-through rates, and conversion rates, and adjust your tactics based on your results.
Experiment with different content, design, and scheduling tactics, and compare your results to see what resonates best with your audience. Don't be afraid to try new tactics or ask for feedback from your patients.
Leveraging Automation for Efficiency
Email automation is a powerful tool for streamlining your email marketing efforts. By setting up automated campaigns that target specific patient personas, you can save time and improve patient engagement.
Consider automated campaigns for new patient welcome emails, birthday and holiday greetings, appointment reminders, and follow-up surveys. By automating these processes, you can focus on providing quality care to your patients.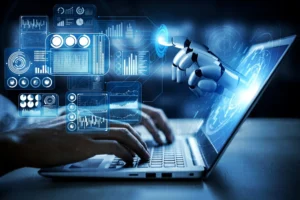 Segmenting Your Mailing List for Maximum Impact
Segmentation is the process of dividing your email list into subcategories based on specific characteristics, such as age, gender, location, and interests. By segmenting your list, you can tailor your emails to specific groups, increasing the likelihood of engagement.
Personalize your emails to each group, using language and messaging that resonates with their specific pain points and interests. This personalization can lead to increased open rates, click-through rates, and conversions.
"Email marketing is a cost-effective marketing strategy that's proven to yield results. According to a study by DMA Insight, the average return on investment (ROI) for email marketing is approximately $42 for every $1 spent.
Furthermore, segmented email campaigns have an open rate that's nearly 15% higher than non-segmented campaigns, and click-through rates that are over 100% higher."
Revolutionize Your Email Marketing Strategy with tsorbit :
The Ultimate Solution for Chiropractors Looking to Reach More Patients
Email marketing can be a game-changer for chiropractors looking to reach new patients, but executing an effective strategy can be time-consuming and overwhelming.
Fortunately, tsorbit offers a comprehensive email marketing solution designed specifically for chiropractic practices.
Our email marketing solution takes the guesswork out of creating effective email campaigns.
With a team of experts dedicated to crafting compelling copy, designing eye-catching templates, and analyzing data to ensure the best results, chiropractors can focus on providing quality care while tsorbit handles the marketing efforts.
Not only does our solution save time and effort, but it also yields significant results. By targeting specific patient personas, creating engaging content, and utilizing data to adjust tactics, chiropractors can see increased open rates, click-through rates, and conversions.
Get To Know Us Better
Are you interested in finding out more about us like who we are and what we can do for you?
Look at our customer reviews and don't forget to look at our incredible team who make things simple for our clients! First and foremost, we must prioritise the needs of our clients.
If we establish a trusting connection with our clients, we can assist them in achieving their objectives. You'll receive the best possible customer service from us. Therefore don't hesitate to schedule a meeting with us in advance.