How to Optimize Your Google My Business Listing For Dental SEO
Hey there, buddy! 
Today, we're diving into the world of Google My Business (GMB), a magical tool that helps dental practices shine bright like a diamond on the internet. 
We'll explore how GMB can be your dental practice's best friend in getting noticed online, and we'll also share a step-by-step guide to transform your GMB listing into a dazzling masterpiece.
Why Google My Business is the Secret Ingredient for Dental Offices
GMB is like the superhero of dental offices because it helps them show up when people search for dentists online. In fact, 88% of local searches on mobile devices lead to a store visit within 24 hours, and 46% of all Google searches are for local businesses. 
By polishing your GMB listing to perfection, you can catch more eyeballs, leading to more website visits and more patients. Plus, a top-notch GMB listing is like a warm hug that makes people trust your dental practice.
Getting the Ball Rolling: Claim and Verify Your Dental Office on GMB
First things first, you've gotta claim and verify your dental office on GMB. It's like planting your flag on the digital map. Search for your office on Google Maps or Google Search. If it's already listed, just click "Claim this business" or "Own this business?" and follow the yellow brick road of steps. If your office isn't listed, no worries – create a new GMB listing by heading over to the Google My Business website.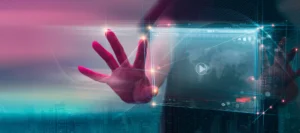 Crafting a Name and Description That'll Make Your Dental Office Sing
Your office's name and description are like the catchy chorus of a hit song that gets you noticed online. Choose a name that sounds professional and includes words related to dentistry that roll off the tongue. Your description should be short, snappy, and paint a picture of the amazing dental services you offer.
Choose Categories Like You're Picking Ice Cream Flavors
Be super picky when choosing categories for your dental office, just like when you're picking your favorite ice cream flavors. Go for categories like "Dentist," "Orthodontist," or "Pediatric Dentist" that describe your dental office to a T. This helps Google figure out what your office does, making it easier for people to find you.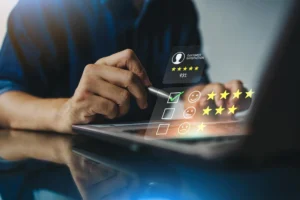 Make Your Dental Office as Easy to Reach as Your Best Friend
Double-check that your office's phone number, address, and website are correct and the same everywhere online. It's like giving your patients a direct line to you. Consistency tells Google that your office is reliable and trustworthy, like a friend who's always there for you. 
And here's a neat stat: businesses with complete and accurate contact info are 94% more likely to be contacted by customers.
Turn Your Office Into a Picture-Perfect Paradise
A picture's worth a thousand words, so add high-quality photos and virtual tours of your dental office to your GMB listing. It's like giving your office a virtual makeover that lets people see how amazing it is. 
And don't forget to update your listing with new photos every now and then – you wouldn't wear the same outfit every day, would you?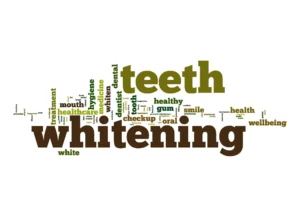 Use GMB Posts to Chat with Patients Like You're Pen Pals
GMB posts let you share all the exciting news, promotions, events, and more with your patients. It's like sending a friendly letter to keep in touch and show off your office's fun side.
Have Heart-to-Heart Chats with Patients Through Reviews
Online reviews are like a window into your dental office, helping it get noticed and giving you a chance to learn what people love or want to change. Encourage patients to write reviews, and chat with them through your replies. Show them that their opinion matters to you, whether the review is as sweet as candy or has a sour note. 
And get this: 92% of consumers read online reviews before choosing a business, and 88% trust online reviews as much as personal recommendations.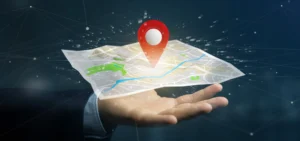 Discover the Secrets of GMB Insights
GMB Insights is like a treasure chest full of useful info about how patients find and interact with your listing. Dive into this data to learn what works like a charm and what could use some TLC. This can help you turn your GMB listing into a total showstopper!
Sprinkle Dentistry Words in Your GMB Listing Like Toppings on a Sundae
Add words related to dentistry (like "teeth cleaning" or "braces") throughout your GMB listing like delicious toppings on an ice cream sundae. This helps Google understand what your office does, making it a breeze for people to find you online.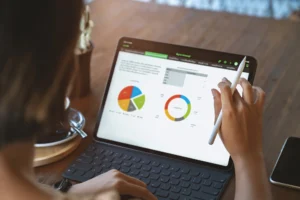 Shine a Spotlight on Where Your Dental Office Helps Patients
Tell Google about the areas your dental office serves, like shining a spotlight on a stage. This helps your office show up when people search for dentists in the neighborhood.

Get Patients to Check-In and Share Their Adventures on Google Maps
Encourage patients to check-in at your office and share their experiences on Google Maps, like they're sending postcards from a fun vacation. This can help your office get noticed and look even more fabulous online.
Connect GMB with Your Dental Office Website Like Peas and Carrots
Add nifty features like a "Google Maps" or "Google Reviews" widget to your dental office website, making it as inseparable as peas and carrots. This makes it super easy for people to find your office or read reviews without leaving your site. 
Also, make sure your website looks great on smartphones, since lots of people use their phones to search for dentists like they're on a treasure hunt.
Stay Informed About GMB Updates Like a News Reporter
Google is always shaking things up, so it's important to know what's going on with GMB. Be like a news reporter and stay up-to-date by reading the latest stories, joining online groups, or talking to a dental expert. This will help your GMB listing stay fresh and exciting, like a breath of fresh air.
See How Your Dental Office Is Soaring Online with Google Analytics
It's important to keep an eye on how your dental office is doing online, like a pilot monitoring their flight. Use Google Analytics to track how many people visit your website, how they behave on your site, and if they found you through your GMB listing. This will help you learn what's working like a well-oiled machine and what needs a little tune-up.
Turbocharge Your Dental Clinic's Google My Business Listing with Expert Dental SEO Services Of tsorbit
Let's face it: optimizing your dental clinic's Google My Business listing can be a bit overwhelming, like solving a tricky puzzle. That's where tsorbit comes to the rescue! 
Our team of dental SEO superheroes is dedicated to helping you turbocharge your online presence.With expert services of tsorbit, you can sit back, relax, and let us handle the nitty-gritty details of your GMB optimization. We'll make sure your listing is dressed to impress with accurate contact info, high-quality photos, and engaging content that'll have patients knocking on your door.
What's more, tsorbit doesn't stop at your GMB listing. We'll also help you with keyword research, website optimization, and data analysis, turning your dental clinic's online presence into a well-oiled machine that attracts more patients and outshines the competition.So, why not team up with tsorbit and let us give your dental clinic the online boost it deserves? With our expert dental SEO services, your Google My Business listing will sparkle like never before!
Let's Break The Ice: 
Are you interested in finding out more about us like who we are and what we can do for you? 
Look at our customer reviews and don't forget to look at our incredible team who make things simple for our clients! First and foremost, we must prioritise the needs of our clients.
If we establish a trusting connection with our clients, we can assist them in achieving their objectives. You'll receive the best possible customer service from us. Therefore don't hesitate to schedule a meeting with us in advance.