Think of online reviews as the digital version of your friends telling you about their favorite ice cream shop. 
They can help make your chiropractic clinic as popular as that ice cream shop, and Google reviews can be the cherry on top! 
So, buckle up and join us on this exciting ride as we explore ten super cool ways to get more reviews on your google my business profile for your chiropractic clinic.
Call on Your Loyal Fans 
Your existing clients are like your cheerleaders, always ready to support you. They've experienced your fantastic services and can tell others about how great you are.
To get your cheerleaders' support, try these tricks:
Gather their email addresses and send them friendly messages asking for reviews.

Slip a little review request into their appointment reminders.

Put up signs in your office that say, "We'd love to hear your thoughts on Google!"

Teach your team to ask for feedback from happy clients.
Dangle a Tasty Carrot 
Everyone loves a little treat. Offering small rewards can make clients want to share their thoughts on Google. 
Just remember to be open and honest when giving treats; ask for real feedback, not just compliments.
Some tasty carrots to offer include:
A discount or freebie for their next visit.

A chance to win a prize in a fun contest.

A small gift, like a cute keychain or a coupon.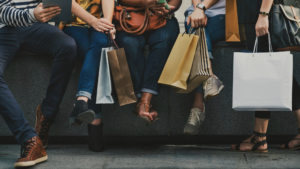 Let Robots Lend a Hand 
Using automation can be like having a magical helper to gather Google reviews for you. Set up emails to automatically ask for a review after a client's appointment. 
Make it easy for them by including a link that takes them straight to your Google review page.
Also, consider using a tool that keeps an eye on your reviews, helps you respond, and tracks how you're doing. 
Make Social Media Your Friend 
Social media is like a giant party where you can chat with clients and get them to share their thoughts. 
Show off your clinic's success stories, kind words from clients, and great reviews on your social media to let everyone see how amazing your services are.
Here's how to make social media work for you:
Create a Google review link that's easy to share with your online buddies.

Remind your followers to review your clinic by sharing the link in your posts.

Say "thank you" to clients who share good reviews and spread the love by sharing their kind words on your social media.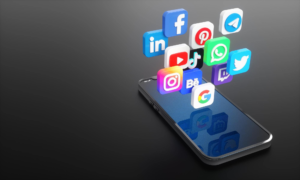 Keep Your Promises
If you want to win the trophy for best reviews, always deliver on your promises. Make sure your clinic gives top-notch care and treats clients like VIPs.
Train your team to be polite, professional, and ready to help.
If someone has a complaint, face the music and fix the problem fast. Learn from your mistakes and use feedback to make your services even better. 
This shows future clients that you're serious about making them happy.
Spy on the Competition 
Keeping an eye on your rivals can help you figure out how to stand out. Check out their Google reviews to see what people like and dislike, and find out what they're not getting. 
Use this secret info to improve your services and offer things your competitors don't.
Watching your competitors' reviews can also help you learn the best tricks for getting feedback and managing your online reputation.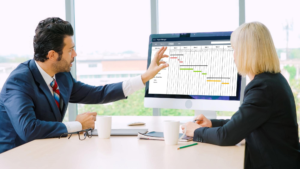 Friendly Reminders 
Clients might forget to leave a review even if they loved your services. Sending gentle reminders can be like a friendly nudge to share their thoughts on Google.
Some ways to send reminders include:
Schedule follow-up emails after the first review request.

Send text messages with a link to your Google review page.

Add review reminders to your clinic's newsletter.
Just Ask 
Sometimes, all it takes is a simple question to get a review. Teach your team to ask happy clients to share their feedback on Google. 
Make it a piece of cake by giving them a link to your Google review page or showing a QR code in your office.
Here's how to ask like a pro:
Be polite and genuine when asking for feedback.

Explain that reviews are like gold for your clinic's growth.

Let them know that you want honest feedback to make your services even better.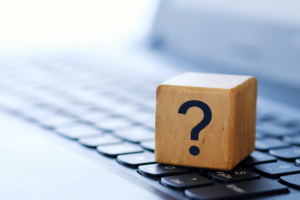 Throw a Party (or Event)
Hosting events is like opening your doors to the neighborhood, showing off your skills, and making new friends. 
Plus, events can be a fun way to collect Google reviews from people who join in.
Think about hosting workshops, talks, or online get-togethers about chiropractic care, health, and staying fit. 
Encourage guests to leave a review on Google by sharing your review link or displaying a QR code at the event.
Keep an Eye on Your Score 
Just like in a video game, you need to keep an eye on your score to get better. Check the number of reviews you get, the star ratings, and what people say. 
Use this info to find ways to improve and change your game plan if needed.
Stay on top of your score by:
Setting clear goals for your Google reviews.

Using a tool to watch and analyze your reviews.

Checking your strategy regularly and changing it based on what the data tells you.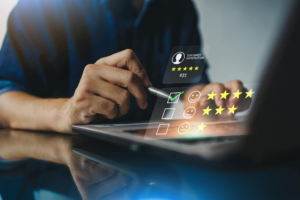 Turbocharge Your Reviews with tsorbit: Your Secret Weapon for Google Review Success 
Imagine having a superhero by your side, helping your chiropractic clinic soar to new heights in Google reviews. 
That's what tsorbit can do for you! They're like a powerful magnet, pulling in rave reviews and boosting your online reputation. 
Our cutting-edge tools and services are designed to make getting Google reviews a walk in the park. 
Don't miss out on this game-changing opportunity – team up with tsorbit and watch your chiropractic clinic become the star of the show!
Let's Break The Ice: 
Are you interested in finding out more about us like who we are and what we can do for you? Look at our customer reviews and don't forget to look at our incredible team who make things simple for our clients! First and foremost, we must prioritise the needs of our clients.
If we establish a trusting connection with our clients, we can assist them in achieving their objectives. You'll receive the best possible customer service from us. Therefore don't hesitate to schedule a meeting with us in advance.