Imagine the internet is like a giant shopping mall, and you're a chiropractor looking to attract more patients. To make sure people can find you easily, you need a big, bright sign with your name on it. 
That's where Google My Business comes in! This easy-to-use tool is like your online sign, helping patients find you and learn about your services. 
Let's dive into how you can set up and make the most of your Google My Business listing.
What's the Deal with Google My Business?
Think of Google My Business as your online business card. It's a free tool that helps you showcase your chiropractic practice on Google Search and Maps. 
With a top-notch Google My Business listing, you'll be able to grab the attention of new patients, chat with existing ones, and show off your awesome services.
i. Perks of Google My Business 
Some cool things about Google My Business include making your practice easy to find, helping you rank higher in local search results, and letting you interact with
patients online. Plus, you can use it to share pictures, videos, and updates about your practice.
ii. Setting Up Your Google My Business Account 
To get started, you'll need to create an account, claim your business listing, and double-check your details. Then, you can personalize your profile, add photos and videos, and make sure your listing stands out.
iii. Making Your Google My Business Listing Shine 
To get your listing noticed, you'll want to keep your info accurate, use the right keywords, and update your content regularly. Also, encourage your patients to interact with your listing, and post interesting updates to keep them engaged.
iv. Creating Awesome Content for Google My Business 
Make your listing stand out with great photos, videos, and updates that show off your services, products, and expertise.
v. Raking in Reviews on Google My Business
Reviews are like gold for your online reputation. Encourage your patients to leave reviews on your google my business profile , and make sure you keep an eye on them and respond when needed.
vi. Keeping an Eye on Your Google My Business Performance
Google My Business offers stats and insights to help you understand how your listing is doing, so you can make smart choices to improve your online presence.
vii. Putting Your Listing in the Spotlight with Ads 
You can use Google Ads to promote your listing and reach even more patients.
viii. Solving Problems with Google My Business
If you hit a bump in the road with your listing, Google My Business has resources and support to help you get back on track.
ix. Frequently Asked Questions
We'll cover common questions about Google My Business, like how to update your info, deal with negative reviews, and more.
x. Best Practices for Google My Business
Following best practices, like keeping your info up to date and using high-quality images, will help your listing stand out from the crowd.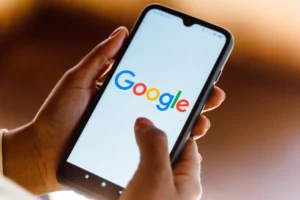 How Google My Business Helps Chiropractors 
Google My Business offers tons of benefits for chiropractors, such as:
i. Being Easy to Find 
A well-optimized Google My Business listing will make your practice easy to find in local search results, so more patients can discover you.
ii. A Boost in Local SEO 
Google My Business is key for Chiropractic local SEO ,which helps attract patients in your area.
iii. Connecting with Patients 
Google My Business lets you chat with your patients through reviews, messages, and updates, making your practice feel like a friendly community.
iv. Collecting Reviews
Positive reviews are like a stamp of approval for your practice. Google My Business makes it easy for patients to leave reviews, and for you to keep track of them.
v. Reaching More Patients 
With a top-notch Google My Business listing, you can attract more patients, helping your practice grow and thrive.
vi. Making Your Brand Shine 
A well-maintained Google My Business listing will make your practice stand out, letting potential patients know you're the go-to chiropractor in town.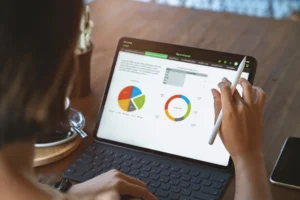 Setting Up Your Google My Business Account for Chiropractors
Follow these steps to set up your account:
i. Claim Your Business Listing 
Check if your practice is already listed on Google. If it is, click "Own this business?" and follow the instructions to claim it.
ii. Fill in Your Business Info 
Add important details about your practice, like your name, address, phone number, website, and hours. 
iii. Ask for a Postcard 
Google will send a postcard to your practice to confirm your address. Just follow the steps to request it.
iv. Verify Your Google My Business Account 
When you get the postcard, enter the verification code in your account to confirm your address.
v. Pick Your Business Category 
Choose the right category for your practice, like "Chiropractor" or "Wellness Center."
vi. Add Photos and Videos 
Upload cool photos and videos that show off your practice, team, and services.
vii. Personalize Your Profile 
Write an engaging description, add keywords, and include any extra info to help patients learn more about your practice.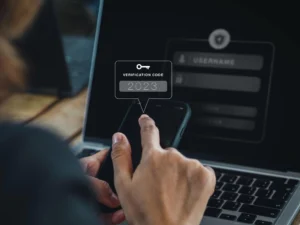 Making Your Google My Business Listing Pop for Chiropractors 
Follow these tips to make your listing shine:
i. Make Your Listing SEO-Friendly
You can Make your Listing Seo Friendly by considering these things:
Listing Title:

Include your practice name and important keywords, like "chiropractor" and your location.

Description:

Write a clear, interesting description that highlights your services and skills.

Contact Info:

Double-check your phone number, address, and website.

Photos & Videos:

Use high-quality images and videos to showcase your practice.

Categories:

Pick the most suitable categories for your practice.

Keep Your Hours Updated:

Always update your hours of operation, especially for holidays or special events.
ii. Stay Up to Date 
Check your listing regularly to make sure all your info is accurate.
iii. Monitor & Reply to Reviews 
Respond to both good and bad reviews professionally and quickly, showing you care about your patients.
iv. Use the Right Keywords 
Include important keywords in your listing, like "chiropractor," "spinal adjustment," and "back pain treatment."
v. Get Patients Involved 
Encourage patients to leave reviews, ask questions, or share their experiences on your listing.
vi. Add Custom Posts 
Post updates, promotions, or events to keep your patients in the loop and engaged.
By following these steps and best practices, you can make the most of Google My Business and help your chiropractic practice grow.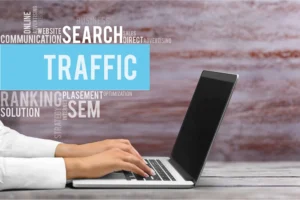 How tsorbit Makes Managing Your Google My Business Profile a Piece of Cake for Chiropractors 
If you think managing your Google My Business profile seems like a lot of work, tsorbit is here to save the day! 
Picture tsorbit as your superhero sidekick, taking care of your profile so you can focus on healing your patients. We can handle everything from setting up your account to keeping your listing fresh and up to date. 
With tsorbit on your team, you'll be able to relax and watch your chiropractic practice flourish online, knowing your Google My Business profile is in good hands.'
Let's Break The Ice:
Are you interested in finding out more about us like who we are and what we can do for you? Look at our customer reviews and don't forget to look at our incredible team who make things simple for our clients! First and foremost, we must prioritise the needs of our clients.
If we establish a trusting connection with our clients, we can assist them in achieving their objectives. You'll receive the best possible customer service from us. Therefore don't hesitate to schedule a meeting with us in advance.