Hey there, dental enthusiasts! Have you ever thought about how social media is impacting your dental practice?It's like a breath of fresh air in a stuffy waiting room. We live in a digital world, and social media advertising has become a game-changer for businesses everywhere. Dental practices, you're included! 
So, let's take a deep dive into the world of social media advertising and see how it can bring a sparkle to your dental practice.
The Impact of Social Media on Dental Practice Marketing
Let's face it; social media has completely reshaped how dental practices market themselves. It's like having a megaphone that lets you reach a wider audience and interact with them on a personal level. Plus, it's as cost-effective as brushing your teeth! 
You can educate people about oral health, promote your services, and even chat directly with patients, fostering trust and loyalty. It's a no-brainer, isn't it?
Harnessing the Power of Facebook Advertising for Dentists
Facebook isn't just for sharing holiday photos anymore; it's become a treasure trove of potential  patients for dentists. With its enormous user base and detailed advertising platform, you can target potential patients based on their location, age, interests, and more. 
Plus, its interactive nature encourages patients to engage with your content and even leave reviews. It's like having your very own dental community right there on your screen!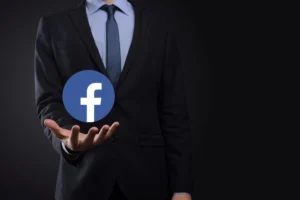 Instagram: A Visual Platform for Showcasing Dental Transformations
They say a picture is worth a thousand words, and Instagram is the perfect platform to prove that. It's all about visuals, making it a fantastic place for you to flaunt your work. 'Before' and 'after' photos of dental transformations can work as powerful testimonials. And guess what? 
You can also reach a wider audience through sponsored posts and stories. Show off your skills and let your work speak for itself!
The Role of LinkedIn in Professional Networking for Dental Practices
LinkedIn might not be the first platform that comes to mind when you think of social media advertising, but don't underestimate it. It's like the hidden gem of professional networking for dental practices. You can connect with other professionals, share your achievements, and stay updated with the latest trends. 
So, don't leave LinkedIn out of your social media mix!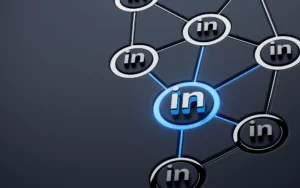 Targeting Your Audience: The Precision of Social Media Advertising
Here's the beauty of social media advertising; it's incredibly precise. It's like having a laser-guided missile to target specific audiences based on various factors like location, demographic details, interests, and behaviors. This ensures your ads reach the right people, which in turn means more engagement and conversions. Sounds like a win-win, right?
Increasing Patient Engagement through Social Media Interactions
Social media isn't just about posting content; it's about starting conversations and building relationships. It's like hosting a party where everyone's invited. By actively engaging with your audience, responding to comments, and initiating discussions, you create a two-way dialogue that strengthens patient trust. And who doesn't want loyal patients who recommend your practice to others?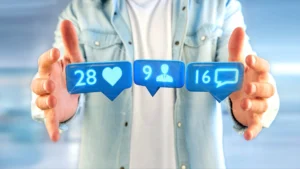 Patient Testimonials: Boosting Credibility Through Social Media
Word of mouth is as valuable as gold in the dental world. Patient testimonials can work wonders in building trust and credibility. Encourage your satisfied patients to leave reviews and share their experiences on your social media platforms. These personal stories can significantly boost your practice's reputation and success, like a five-star rating on a billboard.
Social Media Advertising: An Effective Tool for Brand Awareness
Think of social media advertising as your megaphone for boosting brand awareness. With platforms like Facebook, Instagram, LinkedIn, and Twitter at your disposal, you can reach a wide audience and keep your practice at the forefront of their minds. So, let's crank up the volume and make some noise!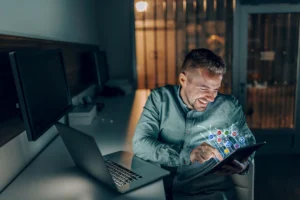 Enhancing Patient Trust with an Active Social Media Presence
Here's a little secret: an active social media presence can significantly enhance patient trust. By regularly updating your profiles and engaging with your followers, you show that you're more than just a business—you're a team of dedicated professionals who care about their patients. It's like opening your practice's doors wide and inviting your patients in for a virtual cup of tea.
Using Social Media for Special Offers and Dental Health Tips
Social media is a fantastic platform for sharing special offers and dental health tips. It's like a bulletin board that everyone can see. Not only can this attract new patients, but it also incentivizes existing ones to continue using your services. Plus, sharing dental health tips can reinforce the importance of regular dental care. It's a win-win for everyone!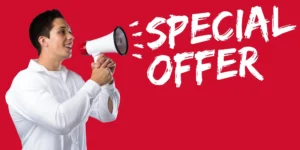 Twitter and Dental Practices: Real-Time Updates and Announcements
Twitter is your go-to platform for real-time updates and announcements. It's like the morning newspaper, but it's available all day. Whether you're changing office hours, introducing a new service, or announcing an event, Twitter lets you share the news quickly and efficiently. It's also a great platform for chatting with your audience and addressing any concerns they might have.
Measuring Success: Analyzing Social Media Advertising ROI for Dental Practices
Is your social media advertising working? You can find out by looking at metrics like engagement rates, follower growth, click-through rates, and conversion rates. Many social media platforms provide in-depth analytics tools to help you understand your audience's behavior and the performance of your ads. 
It's like having a crystal ball that shows you what's working and what's not.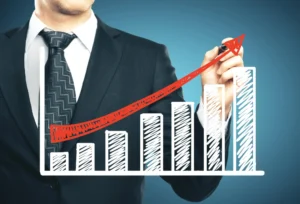 Leveraging tsorbit: A Partner for Effective Social Media Advertising in Dental Practices
Have you heard about tsorbit? Wecoffer specialized social media advertising services for dental practices. We understand the unique needs of the dental industry and provide tailored strategies to help you reach your marketing goals.  It's like having a team of social media experts in your corner!
Let's Break The Ice:
Are you interested in finding out more about us like who we are and what we can do for you? Look at our customer reviews and don't forget to look at our incredible team who make things simple for our clients! First and foremost, we must prioritise the needs of our clients.
If we establish a trusting connection with our clients, we can assist them in achieving their objectives. You'll receive the best possible customer service from us. Therefore don't hesitate to schedule a meeting with us in advance.