Using Social Media to Persuade New Prospects to Your Dental Practice
Imagine social media as a giant playground where everyone is playing and having fun.  And just like in a playground, you can make new friends and show off your cool moves. That's exactly what you can do with social media for your dental office! 
With over 4.89 billion people using social media, it's a huge pool of potential Prospects just waiting to hear about your amazing dental services. In this article, we'll show you how to use social media to make more Prospects come to your office.
A Strong Social Media Presence is Like a Superhero Cape For Your Dental Office
Having a strong social media presence is like having a superhero cape for your dental office. It makes you look cool and helps you reach more audience. By posting interesting and helpful information, you can show people that you know a lot about dentistry and that they can trust you with their teeth. 
Social media also lets you talk to your current and future Prospects and answer any questions they have. This helps build a strong relationship and makes them more likely to choose your office for their dental needs.
Make Your Social Media Posts as Tasty as a Piece of Candy
Making your social media posts interesting and fun is like giving someone a piece of candy. People love it! Share information on the latest dental procedures, tips for keeping teeth healthy, and fun facts about dentistry. 
You can also share personal stories about your experiences, which will make your office seem more relatable and human. And don't forget to add cool pictures and videos to your posts. This will make them even more fun to look at!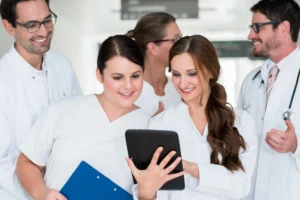 Prospects Reviews are Like a Stamp of Approval
When someone leaves a good review about your office, it's like a stamp of approval.  It tells other people that your office is good and that they can trust you. Encourage your happy Prospects to leave a review on your social media pages and share some of your best reviews on your page. This will show potential Prospects that people love coming to your office and that they can expect great care.
Showing Off Your Dental Team is Like Showing Off Your BFFs 
Your dental team is like your best friends. They're always there for you and make you look cool. Showing off your dental team on social media is a great way to introduce them to potential Prospects and make them feel more comfortable about choosing your office. Share pictures and videos of your team in action, showing off their skills and personalities. This will help people get to know your team and feel more confident about choosing your office.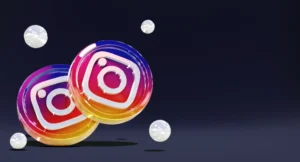 Facebook Ads are Like a Targeted Arrow
Facebook is like a huge park with over 2.96 billion monthly active users. And just like in a park, you can use Facebook Ads to target specific people who might be interested in your dental services. 
By targeting people based on their demographics, interests, and behaviors, you can reach the people who are most likely to become your Prospects. And the best part is, it's a cost-effective way to reach a big audience and get more Prospects to book appointments.
Instagram is Like a Picture Perfect World
Instagram is like a world filled with beautiful pictures. And you can use it to show off your dental office! Share stunning images and videos of your office, your team, and your Prospects. You can also use Instagram Stories to share behind-the-scenes content and keep your followers engaged. Use hashtags to reach even more people and connect with potential Prospects who are interested in dental services.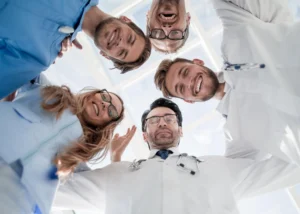 Video Marketing is Like a Magic Trick
Video marketing is like a magic trick. It's a super cool way to show people what your office is all about and reach a bigger audience. Use platforms like YouTube and TikTok to create fun and educational videos that showcase your team and your expertise. Share videos about dental procedures and personal stories to help people see the human side of your office. And remember, videos with great visuals and sound are more likely to keep people's attention.
Connecting with Your Community is Like Joining a Club 
Connecting with your local community is like joining a club. By joining local social media groups and participating in community events, you can make new friends and reach potential Prospects. Share information about your office, promotions, and events with these groups to let more people know about your office. This will help you become a trusted and active part of the community, which can lead to more Prospects referrals and bookings.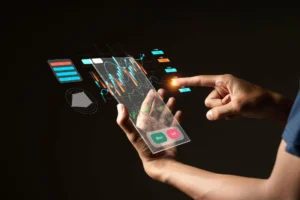 Exclusive Social Media Promotions are Like a Surprise Gift 
Offering exclusive promotions and discounts to your social media followers is like giving them a surprise gift. For example, you can offer a discount on the first appointment or a free consultation for new Prospects who book through your social media pages. 
Make sure to promote these promotions on your social media and encourage your followers to share them with their friends and family. This will help spread the word about your office and bring in more new Prospects.
Social Media Analytics is Like a Map to Success
Social media analytics is like a map that helps you find success. Use it to track how well your posts are doing and figure out what works and what doesn't. This will help you understand your audience and make better decisions about what content to share and how to target your audience. Checking your social media analytics regularly will help you make smart choices and improve your results.
Educational Dental Content is Like a Teacher
Sharing educational content on your social media is like having a teacher who always knows the answers. By sharing blog posts, infographics, and videos about dental health and procedures, you can show people that you're an expert in dentistry. 
This will help establish your office as a trusted authority and make potential Prospects more likely to choose your office for their dental needs.
Consistent Branding and Messaging is Like a Uniform
Just like a uniform helps people recognize you and know what you stand for, consistent branding and messaging helps people recognize your office and know what you offer. Make sure that your social media profiles, posts, and images all match your brand and message. 
This will create a consistent image for your office and make it easier for people to remember you. And when people remember you, they're more likely to choose your office for their dental needs.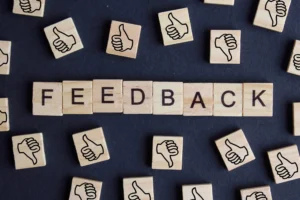 Collaborating with Local Influencers and Businesses is Like a Team Effort
Collaborating with local influencers and businesses is like working together as a team. By partnering with a local gym or health food store, for example, you can promote each other's businesses and reach more people. This will help you reach a new audience of potential Prospects and expand your reach on social media.
Navigating Negative Feedback is Like Surfing a Wave
Just like surfing a wave, navigating negative feedback can be challenging, but also a lot of fun. Use negative feedback as a chance to show your commitment to customer service and make your office even better. 
Respond to negative feedback in a kind and understanding way, and try to solve the problem. This will show potential Prospects that you care about their experience at your office and make them more likely to choose your office.
Staying Current with Social Media Trends is Like Staying Ahead of the Game
Staying current with social media trends is like staying ahead of the game. By keeping up with the latest platforms, features, and best practices, you can stay ahead of the curve and make sure your social media strategy is always on point. Attend industry events, follow social media experts, and keep an eye out for the latest trends to stay in the know.
Persuade More Prospects with tsorbit: The Power of Social Media for Your Dental Office
tsorbit specializes in helping dental offices maximize their social media presence. With our expertise in digital marketing and social media, we can help your office reach more Prospects and grow your practice. 
By using the latest tools and strategies, tsorbit can help you create a strong social media presence and reach a wider audience.
Here's what you can expect from working with tsorbit:
A comprehensive social media strategy tailored to your office's needs and goals

Regular posts and updates that engage and inform your audience

Utilization of Facebook Ads and video marketing to reach more potential clients

A strong focus on building your online reputation and brand awareness

Regular monitoring of your social media analytics to measure success and make adjustments


Expert guidance on staying current with social media trends and best practices
With our expertise, you can have peace of mind knowing that your social media presence is in good hands. We will work with you to create a strategy that helps you reach more Prospects and grow your practice. 
So if you're looking to take your social media presence to the next level, consider working with tsorbit.
Let's Break The Ice:
Are you interested in finding out more about us like who we are and what we can do for you? 
Look at our customer reviews and don't forget to look at our incredible team who make things simple for our clients! First and foremost, we must prioritise the needs of our clients.
If we establish a trusting connection with our clients, we can assist them in achieving their objectives. You'll receive the best possible customer service from us. Therefore don't hesitate to schedule a meeting with us in advance.